Toyota hits milestones in hybrid sales
Posted 02/17/2017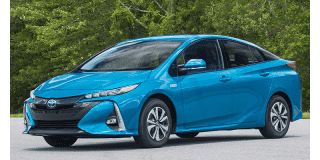 2016 proved to be a great year for the green car initiative around the world. It seems as though more and more car manufacturers are taking towards the reduced carbon footprint model and opting to provide a wider variety of environmentally-friendly vehicles for the increase in demand from consumers.
The year also proved to be quite significant for Toyota crossed a major milestone. The Japanese automaker announced that it has achieved more than 10 Million cumulative sales of hybrid vehicles (including plug-in hybrids) as of January 31, 2017. The most incredible part about this feat is that the 10 million marker was achieved only nine months after hybrid sales reached 9 million in April, 2016.
"Hybrids remain an important part of our lineup of vehicles, with over 246,000 units sold last year, and we have seen continued demand with the release of the RAV4 Hybrid variant of the popular compact SUV, accounting for nearly 13 percent of its total sales volume in 2013," Bob Carter, executive at Toyota North America said.
Toyota has been a pioneer in the hybrid and green car sector since the inception of the Prius. Now, as more and more models are being introduced to consumers, it seems as though the trend is becoming widespread amongst other manufacturers as well.
With a great lineup of new and pre-owned hybrid and gasoline-powered vehicles, we are confident that we can help you find the car and the payment plan that best suits your needs. For more information, come and pay Markville Toyota a visit on HWY 7 East, past McCowan Road in Markham.
tags ( Toyota, Hybrid, Sales )