Know your Car Night
Every month we are proud to host a Know Your Car Night for new Toyota & Scion owners, and potential Toyota & Scion owners alike! We bring together our best service advisors, and best technicians to show you everything you need to know about servicing your new Toyota or Scion vehicle.
The Know Your Car Night on the  2nd Wednesday of every month. The event starts at 6:30, and registration begins at 6:00. The evening runs for approximately 2 hours. It's a terrific opportunity to learn everything you could ever need to know about your new, or current Toyota / Scion vehicle.
Next Scheduled Dates:
Wednesday, October 10th, 2018
Wednesday, November 14th, 2018
If you are interested, and would like more information about attending please fill out the form below. Also to get more information about Know Your Car Night please see the documentation below.
---
The night begins with a catered discussion where we explain the benefits, and answer and questions regarding Toyota's Extra Care Protection (ECP) Program, as well as Rust Protection.
BENEFITS OF RUST PROTECTION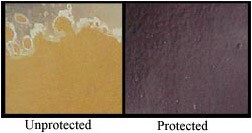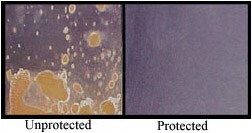 The underbody of your vehicle is highly exposed to the damaging effects of salt, stones, gravel and dirt. Sym-Tech Underbody Protection is specially formulated to extend the life of your vehicle. The high-pressure application ensures that all hard to access inner surfaces are protected. Self-healing formula won't crack, peel or chip. Provides a sound barrier that dampens vibrations as you enjoy a quieter ride seals out moister from highly exposed areas.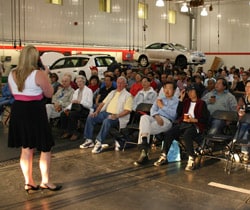 Our presenters will also go over specifics with your Toyota Road Side Assistance, Maintenance Schedules and Warranty Coverage on your vehicle, and answer any, and all of the questions you may have.
Afterward, guests will be invited into the shop where our top technicians will teach you the basics about vehicle maintenance and repair. The technicians will go over things like, how to change your oil, how to check your filters, how to change a tire, when to change breaks, and much more.
There are always a collection of our top selling vehicles available for demonstrations, and if your vehicle is unique a technician will have a one on one with you and your vehicle to answer and additional questions you may have.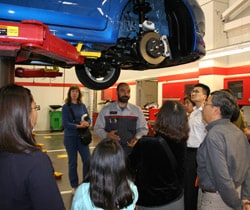 Markville Toyota's Service Advantage Plus is a commitment to providing an exceptional service experience. Not only do we offer competitive pricing, we also offer a long list of customer conveniences that will enhance your ownership experience.
The advantage is that we service your vehicle the way we built it. Who is better qualified to service your Toyota than a Toyota factory trained technician?
What better parts to use in your vehicle than Toyota Genuine Parts?
The plus is the many amenities and value added services that our dealerships provide for your convenience and satisfaction.

Sign up for our next Know Your Car Night below