New wiper blades. Clearly better.
Engineered to match the size and shape of your Toyota's windshield.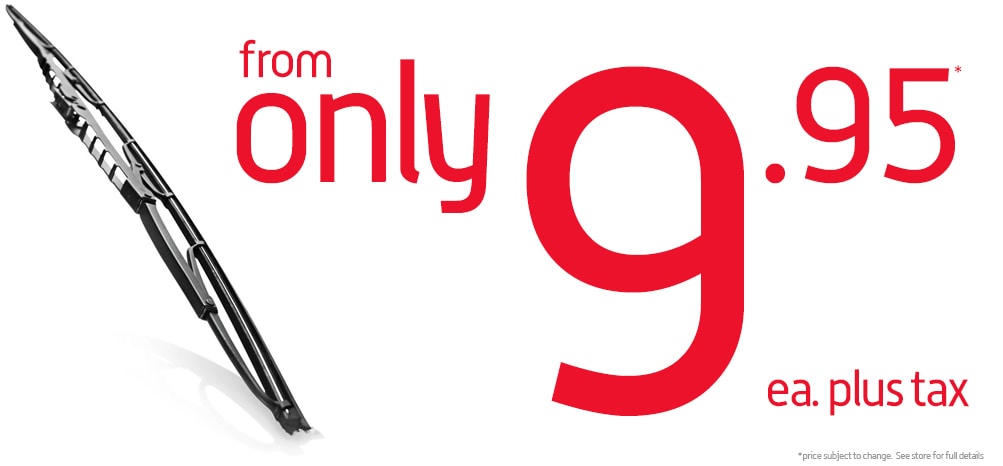 Why All-Season Wiper Blades?
All-Season Wiper Blades feature an aerodynamic steel frame and twin-rail refills for better performance.
They offer exceptional strength and durability for the spring, summer and fall seasons.
They are engineered for a better fit on curved windshields.
A precision cut rubber edge provides superior wiping action.
When to replace?
If the wipers are chattering, streaking or otherwise failing to wipe cleanly and consistently, you need new blades.
Cracked, ripped or frayed wipers need to be replaced.
Why Toyota All-Season Wiper Blades?
Designed using tensile strength steel and all natural rubber.
The twin squeegee distributes wiper arm pressure evenly across the blade.
Easy to install with pre-assembled universal mount.
Aerodynamic design contributes to a quiet, noise free ride.
All-Season wiper blades have:

Durable all steel frame
Streak-free rubber edge for a smooth wipe
Easy to install with pre-attached adapter for most vehicles
Contact us below for further details and we will get back to you as soon as possible.